Atlanta Hypnotherapy Training
I grew up in Charleston where my father practiced hypnosis. Since I became a Certified Clinical Hypnotherapy in 2003, back in 2011 I decided it is time to start teaching others how to use hypnosis to help others. I have been teaching in Dallas for several years now and have started offering my Atlanta Hypnotherapy Training as well. In 2013 I began traveling to teach HYPNOTHERAPY, expanding the available locations for Basic and Advanced Hypnotherapy Training to Houston, New Orleans and Phoenix as well as Dallas and Atlanta.
Atlanta Hypnotherapy Training
The combination of live demonstrations with students and real people along with video case studies means that you not only learn from Mark but also from other Master Hypnotherapy Trainers of today and yesterday. He also encourages his Atlanta Hypnotherapy Training students to get hands on experience and start working with people, because that's where you really learn the art of hypnotherapy, working with real people who have real life challenges in their lives.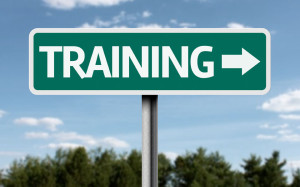 Like his father before him, Mark has studied with the best of the best when it comes to Hypnotherapy Trainers, in fact some of his teachers are no longer with us, though their knowledge and experience is carried on by Mark and others who had the opportunity to study hypnosis with them. As he began to learn hypnosis, Mark's father became his personal hypnosis mentor which results in a new bond during the last years of his father's life.
Everyone has a different reason for making the decision to learn hypnosis. Some people want to learn hypnosis to help themselves, others want to help family and friends. It does not matter if you are considering helping family, friends or even clients, Atlanta Hypnotherapy Training is an excellent way to get started with hypnosis.
Join Mark for his next Atlanta Hypnotherapy Training for Certification which is coming soon. Visit his hypnotherapy website for more information on the next opportunity to learn hypnotherapy.
Why do people call a hypnotist? Well, Hypnosis Weight Loss and Stop Smoking Hypnosis are two of the most common reasons people call a hypnotist, however there are a multitude of different challenges that can be addressed with hypnosis and hypnotherapy. Pre-op surgery hypnosis, hypnosis for childbirth, pain control hypnosis, stress and anxiety relief as well as dealing with fears and phobias are just a few of the challenges that motivate people to call a hypnotherapist on a daily basis. With our Atlanta Hypnotherapy Training you will be prepared to help with these challenges as well as many additional issues that motivate an individual to seek assistance through hypnosis.
About Mark V Johnson Second Generation Hypnotherapist
Mark is a Second Generation Hypnotherapist with experience and extensive training from the top trainers in the world today dating back to 2003. He was first introduced to hypnosis by his father who began learning hypnosis before he was born. Now Mark is carrying on his work by following in his footsteps with clients and also helping others to learn how to help people change their mind and change their life. In addition to Atlanta Hypnotherapy Training, classes are also available in Dallas, Houston, New Orleans, Phoenix, Chicago and Nashville.
What is stopping you from taking the next step? Isn't it time you did something for yourself and made changes in your life? When you learn to be a hypnotherapist you are making a change in your life that will allow you to help others achieve amazing changes in their lives. Learn how you can help others when you enroll today!
Discover more about the Good Vibes Hypnosis Basic and Advanced Atlanta Hypnotherapy Training coming to Atlanta and enroll soon to take advantage of the early registration discount available for a limited time.

Time is slipping into the future, you need to make the decision to enroll in this hypnotherapy training. What are you waiting for? Enrollment is limited, and that means we will have time to provide support for the students during this training program, so don't delay. Contact Mark with any questions you may have.